The Premier UK Online
Car Care Accessories

Store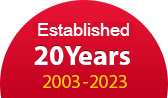 See the featured car car accessories from our range of Town and Country waterproof car seat covers and van seat covers, our Boot Liner range, and our Auto Express xenon headlight bulbs from Philips and Osram.
It's as easy as 1, 2, 3!
Use our model finder to find car accessories and xenon bulbs for your car or van.

Step1
Choose
the Make

Step2
Choose
the Model

Step3
Choose
the Year