At Care4car - we like to keep things simple.
We sell useful products to help you Care for your Car. We offer a range of quality car accessories at the best prices including VAT and with free UK delivery from our online superstore.
Care4car is a family business with a solid history in the world of motoring. We are based in Banbury, in Oxfordshire, right in the heart of the 'golden triangle' for hi-tech Formula 1 motorsport in the United Kingdom, and we are a few miles from Silverstone F1 circuit. We will be delighted to discuss your requirements on the telephone, call us on +44 (0)845 225 2848, or contact us via email or the enquiry form.
Processing Orders
Orders are processed on the day of receipt, and are mailed via Royal Mail 1st class or Initial City Link for added peace of mind. Most items are available from stock for immediate delivery.
Payment and Security
Care4car accepts all major credit cards, including AMEX, and uses Secure Trading to process your payment via their encrypted secure server. The Secure Trading system is also compatable with 3d secure so you can enter your PIN password for added security. Care4car is an ethical and trusted seller and complies with UK law, including the Distance Selling Regulations and the Data Protection Act 1998.
Our Products
Care4car, offers a range of useful car care accessories. Our range includes UK Covers waterproof car and van seat covers, a high sides car boot liner, a rubber car bootliner from Cannon, and a range of car accessories for Pet Owners and for Travelling in Europe. We also sell Auto Express recommended xenon car bulbs from Philips and Osram, including the Auto Express Accessory of the Year 2007, the Philips Xtreme Power +80% xenon headlight bulbs. Our products are ideal for all cars and vans, especially the vast array of modern 4x4 SUV vehicles, and MPV cars, including the Toyota RAV4, the Honda CR-V and BMW X3 and X5 models.
As well as the online car accessories store, Care4car products are also available at shows and events throughout the country, and through our advertisements and editorial in leading motoring magazines, including Auto Express, BBC Top Gear, and Car Magazine. The company also offers wholesale terms to car dealers, car rental companies and other car accessory shops. We look forward to your order and offering you excellent customer service!
Yours sincerely,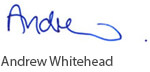 Andtraco Limited. (t/a Care4car), Company Registered in England and Wales.
Company No. 4869886, VAT Registration No. 896 8467 40.